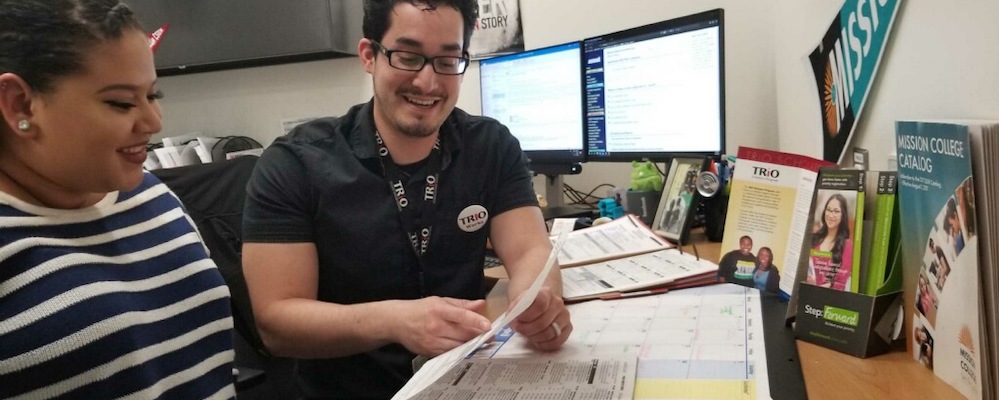 TRIO Summer Jam 2021
Join us for a FREE one-day on-campus August 9th from 9 a.m. – 4 p.m. We are only accepting 50 students to participate in the TRIO program, so apply today!
To apply for the 2021 TRIO Summer Jam, please submit the following:
TRIO Summer Jam 2021 is a one day event where new/first time college students can experience Mission College life before the beginning Fall semester. Get involved in a number of activities to familiarize yourself with the physical landscape of Mission College, campus resources, student organizations, faculty, and staff.
As a participant, you'll be among the first students back on campus as we return to in-person services.
The entire TRIO team is prepared to support you throughout your academic journey.