Mission Forward: Take a Class
Covid Related Information
Covid Related Information COVID Self-Screening Requirement when on campus. Also available by downloading the Mobile App PCR Rapid tests are free to students and staff Click here for PCR / COVID Test Details Up-to-date information on COVID requirements on campus, including our vaccination policy starting November 1 If you've tested postitive or been exposed to Covid-19, report it. District COVID Policies Home isolation and quarantine guidelines from Santa Clara County. Protect your home from COVID. Santa Clara County has a website that updates regularly on its county guidelines and where to sign up for a vaccine.
Apply Today Request Info Search Classes
Students may work with helpful college counselors by going to Counseling and scheduling an appointment or dropping in to Cranium Cafe chat.
---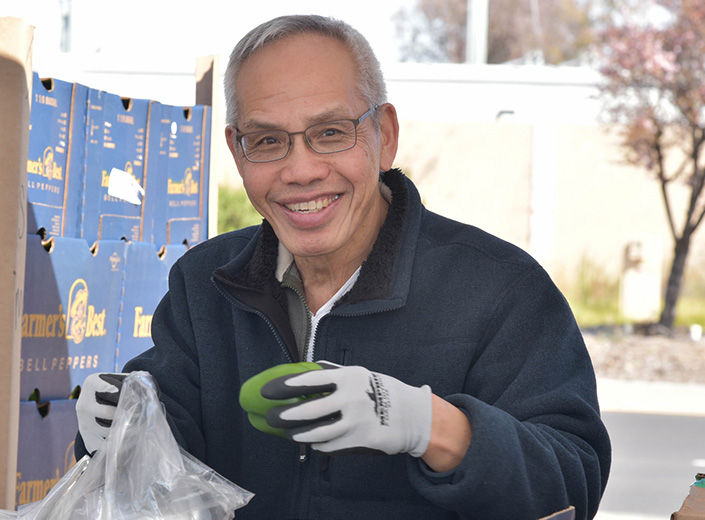 Resources for students regarding transitioning to online learning, how to apply, paying for school, Spring/Winter registration dates, and more.
Student Resources
HR help, transitioning to online instruction, using Zoom, the COVID-19 Manual Emergency Paid Sick Leave Form, and tips for working from home.
Staff/Fac Resources
Pay your bills, register for classes, and see your unofficial transcript on My Mission Portal.
Mission Portal
---
Covid-19 Vaccinations
Santa Clara County is providing links to vaccination sites and who is currently being vaccinated. Details are provided by the County of Santa Clara.
If you are staff member, faculty member, or student and you've been exposed to COVID-19 (or suspect you have), please complete the following steps.
Provide all encounters, contacts and recent locations you have visited for a detailed follow up.
Upon receiving the completed form, an investigation will take place.
If the report is confirmed, appropriate action will be taken:

Self-quarantine will be recommended.
SCCDPH will be notified.
Tracking of the individual and case monitoring begins.
Check with official sources for up-to-date information about COVID-19, including www.cdc.gov and www.sccgov.org/sites/covid19. Santa Clara County residents can now call or text 2-1-1 24 hours a day, 7 days a week, in 150 languages.
Mission College updates social media with updates about COVID-19 on a regular basis via Twitter, Facebook, Instagram.
If you feel sick, stay home. The CDC provides a tool to see if your symptoms line up with the novel Coronavirus.
Wear a mask over your mouth and nose.
Wash your hands often with soap and water for at least 20 seconds.
Cover your cough or sneeze. Avoid touching your eyes, nose and mouth with unwashed hands.
Clean and disinfect frequently touched objects and surfaces.
Maintain a 6-foot/2-meter distance from others, and wear a face covering when encountering other people.